Cocoamo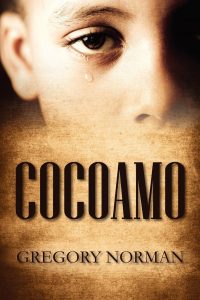 Cocoamo (Co-ka-mo) a loving, endearing name given to the innocent, young impressionable boy within this story by his loving grandmother. Cocoamo is the untold story of many. It's a story of love, family, joy, and pain. Cocoamo will have its readers experience every emotion imaginable. This story will touch your heart. The events that this family experience will surprise, anger and sadden its readers.
Cocoamo follows the lives of an average American family from Jacksonville, Florida in the late 1960's and early 1970's. This story tells of the struggles and hardships of the Newman family. United with the love and support of their family, they overcame each life-altering obstacle. Cocoamo reveals that ignorance and bigotry are also reflective and inherited within the same race of people. Cocoamo expresses the importance of having a loving and supportive family structure. There's no greater love than the bond between a mother and child. Cocoamo will show its readers that a mother's love is unconditional.
It also gives the reader an understanding of how much influence and power a parent or grandparent yields over a child. The amount of love given to a child has a tremendous influence on the person they are to become. The characters within this story have an open, honest (down home) country southern dialogue. The storyline is relatable to any race, ethnicity or nationality. This book was written to inspire, inform and educate those that have endured or experienced love, hate, sorrow, joy, and pain. Cocoamo is easy reading, heartwarming and soulful.
Purchase your copy of Cocoamo today